Every trade Fair we have new and exciting products to offer and the following trade fairs will be no exception. As our catalogue is constantly outdated by new products arriving all the time, trade fairs are a great opportunity to check out the latest and greatest offerings from us.

So be sure to come and visit us at the following trade fairs!

which include:
2012

111th China Import and Export Fair (Canton Fair) | Date: April, 2012
Past years......
110th China Import and Export Fair (Canton Fair) | Date: October, 2011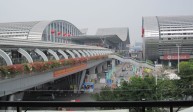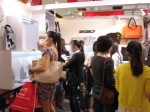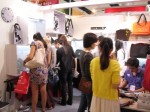 108th China Import and Export Fair (Canton Fair) | Date: October, 2010





106th China Import and Export Fair (Canton Fair) | Date: October, 2009

105th China Import and Export Fair (Canton Fair) | Date: April, 2009
104th China Import and Export Fair (Canton Fair) | Date: October, 2008

China Sourcing Fair | Date: October, 2008

ASD/AMD Las Vegas Vanety Merchandise show | Date: August, 2008

103th China Import and Export Fair (Canton Fair) | Date: April, 2008

China sourcing Fair | Date: April, 2008

China Sourcing Fair | Date: October, 2007